Tripp Trapp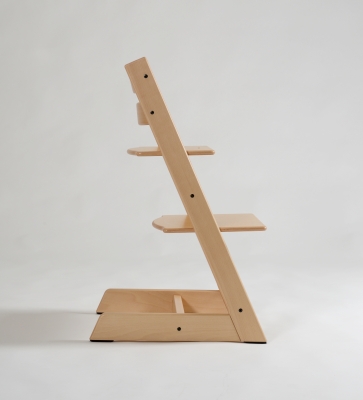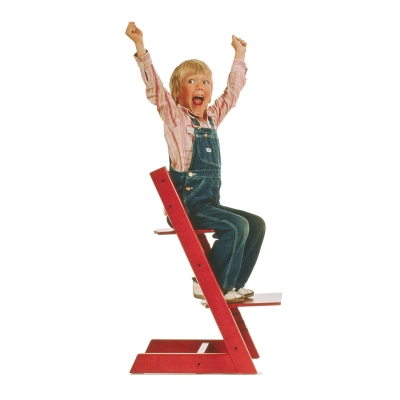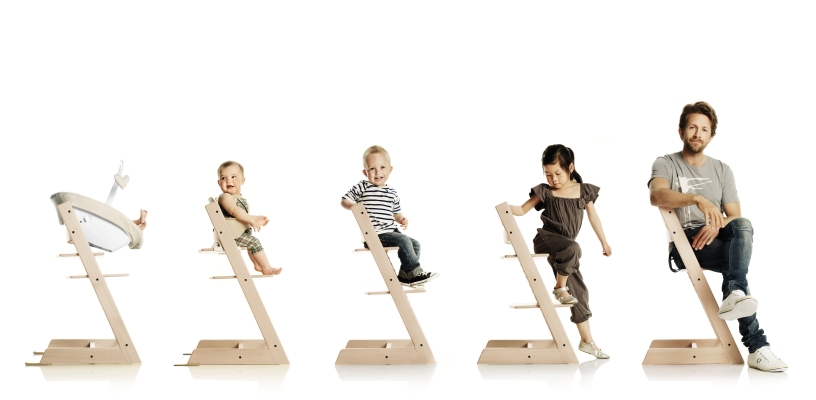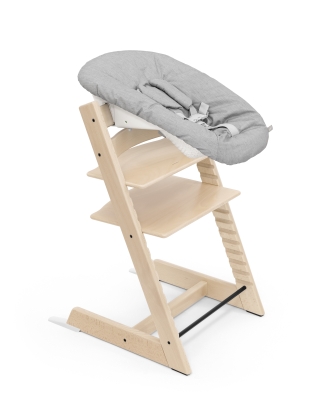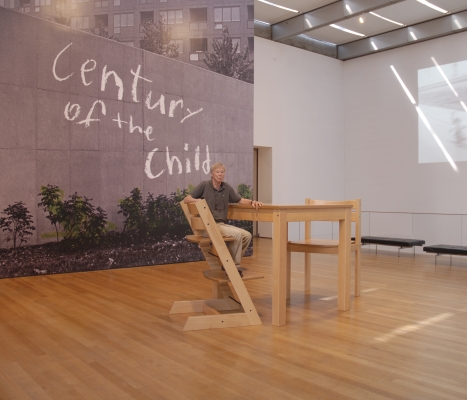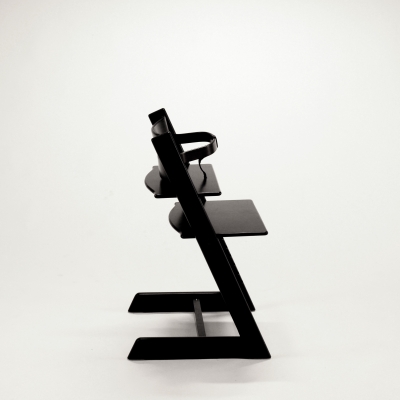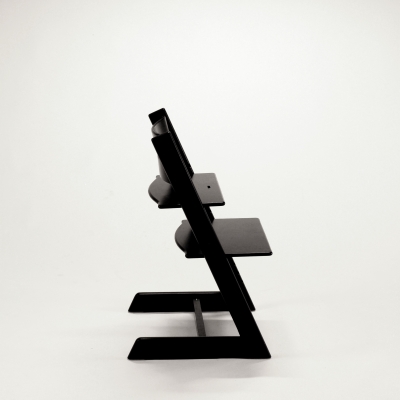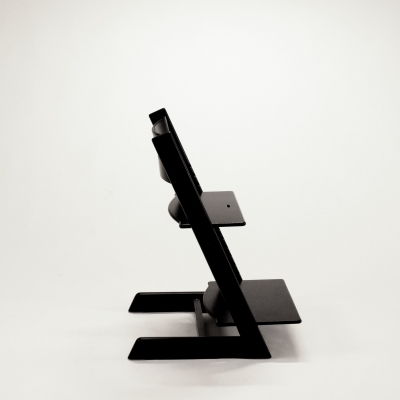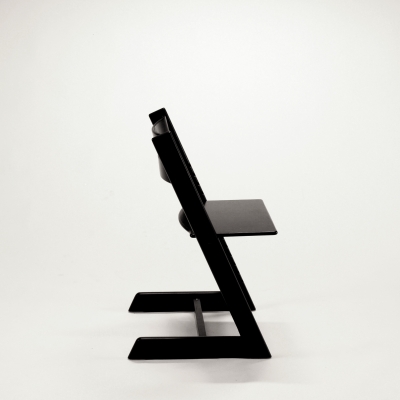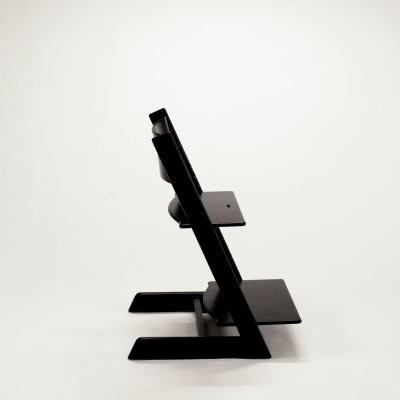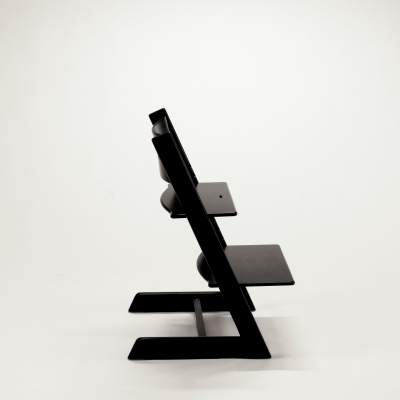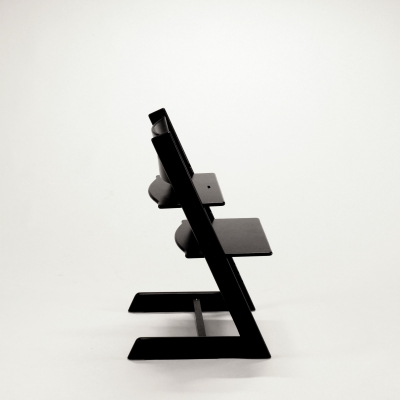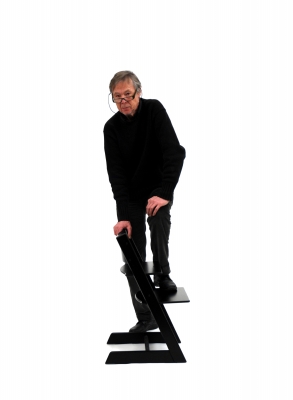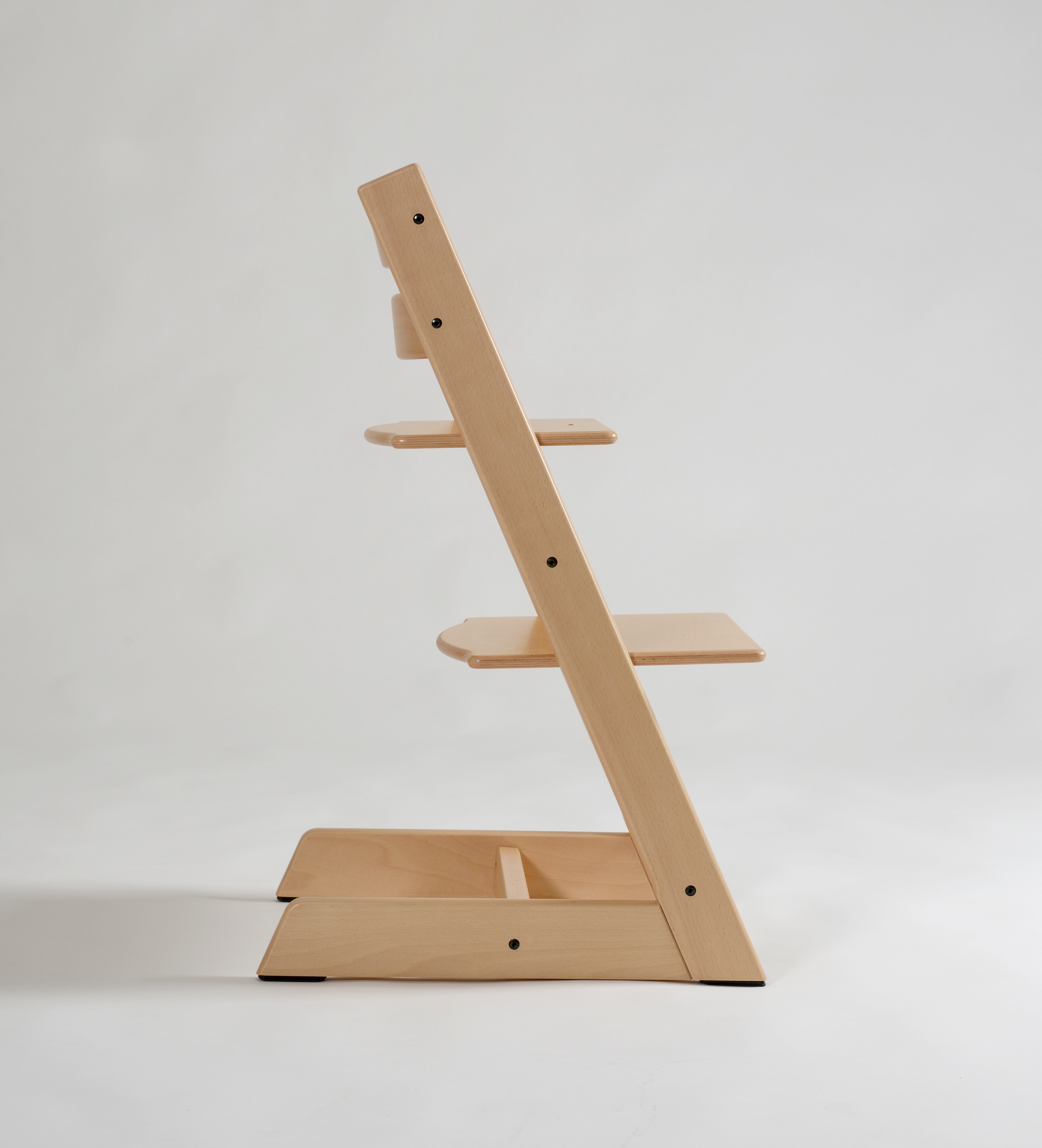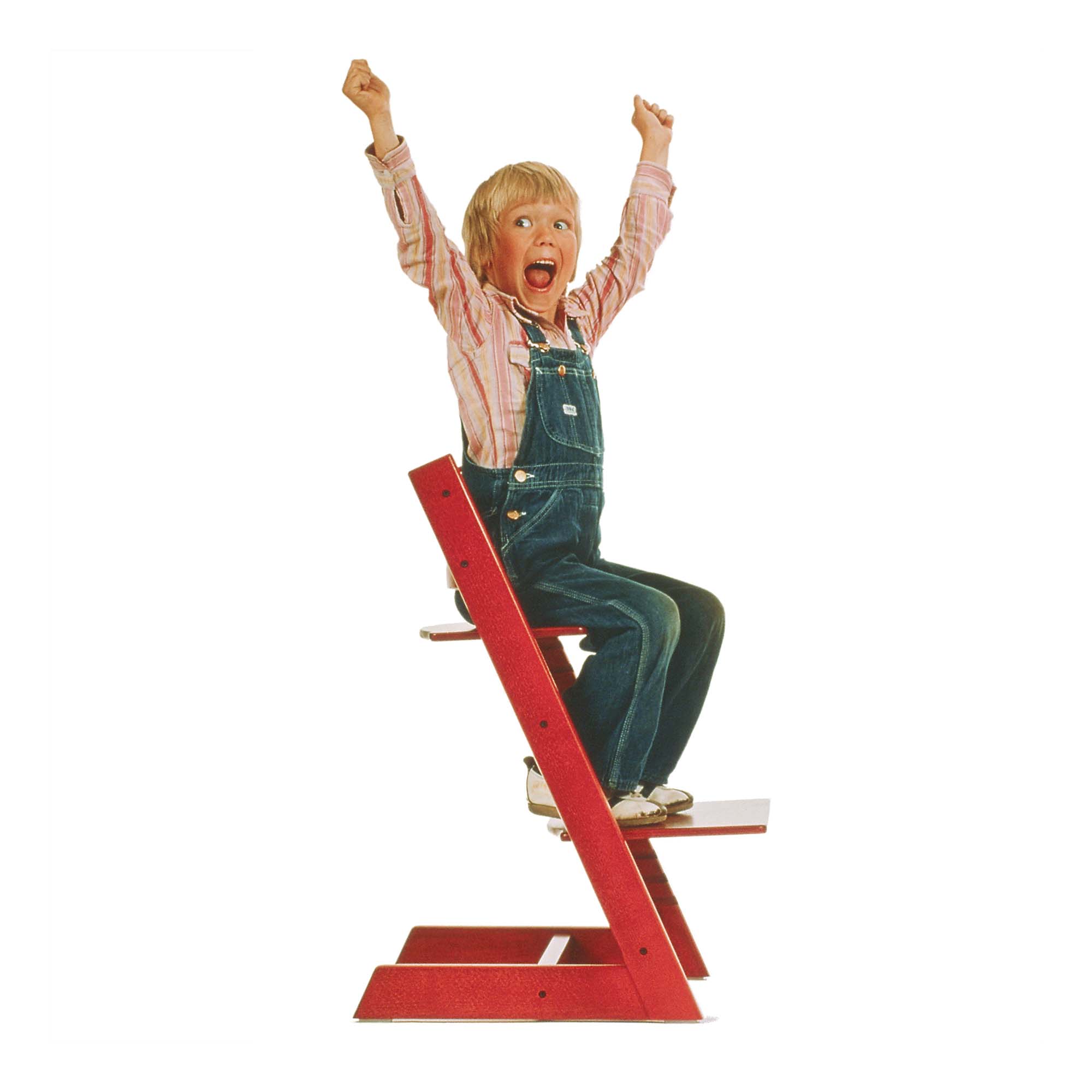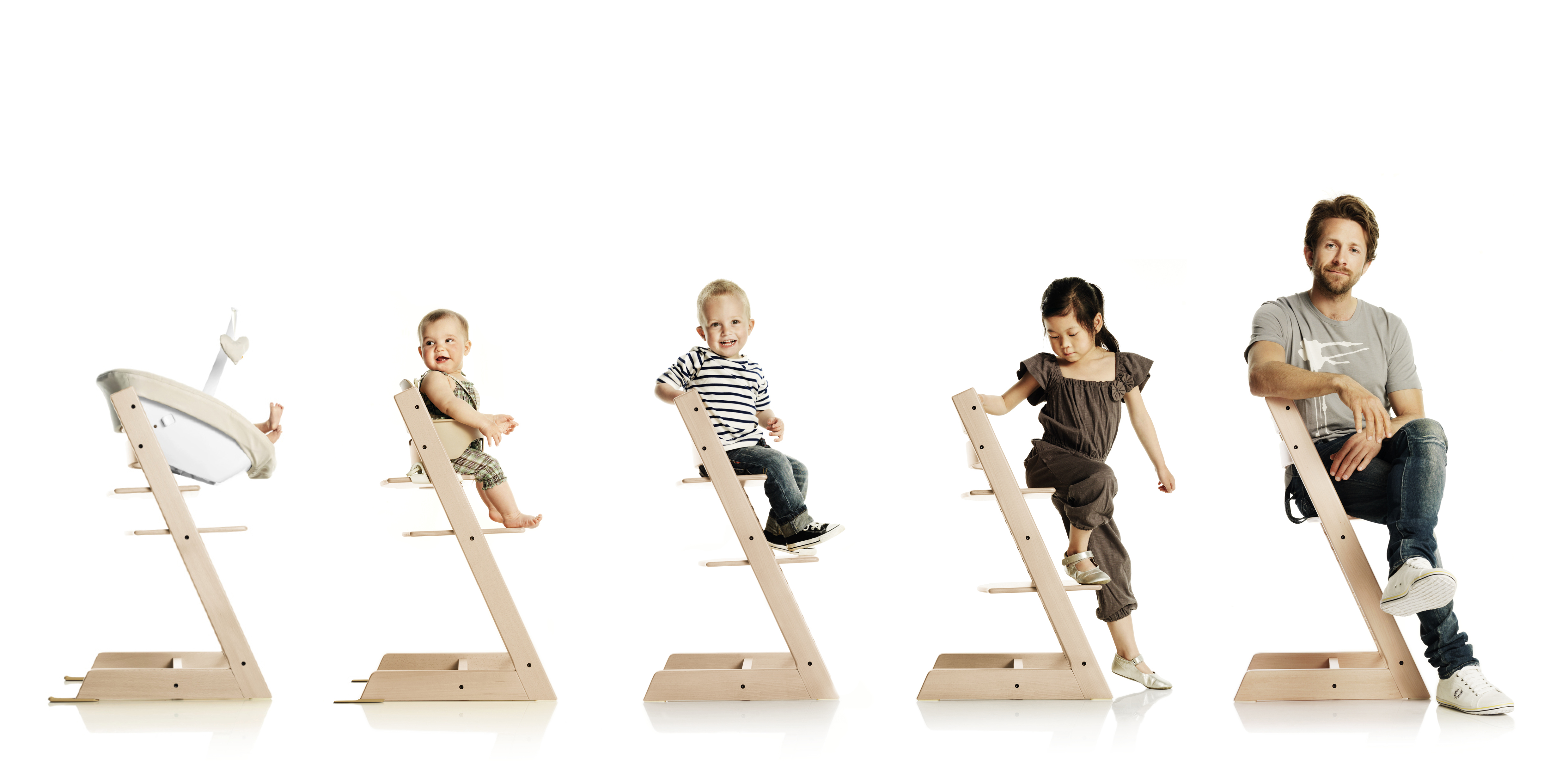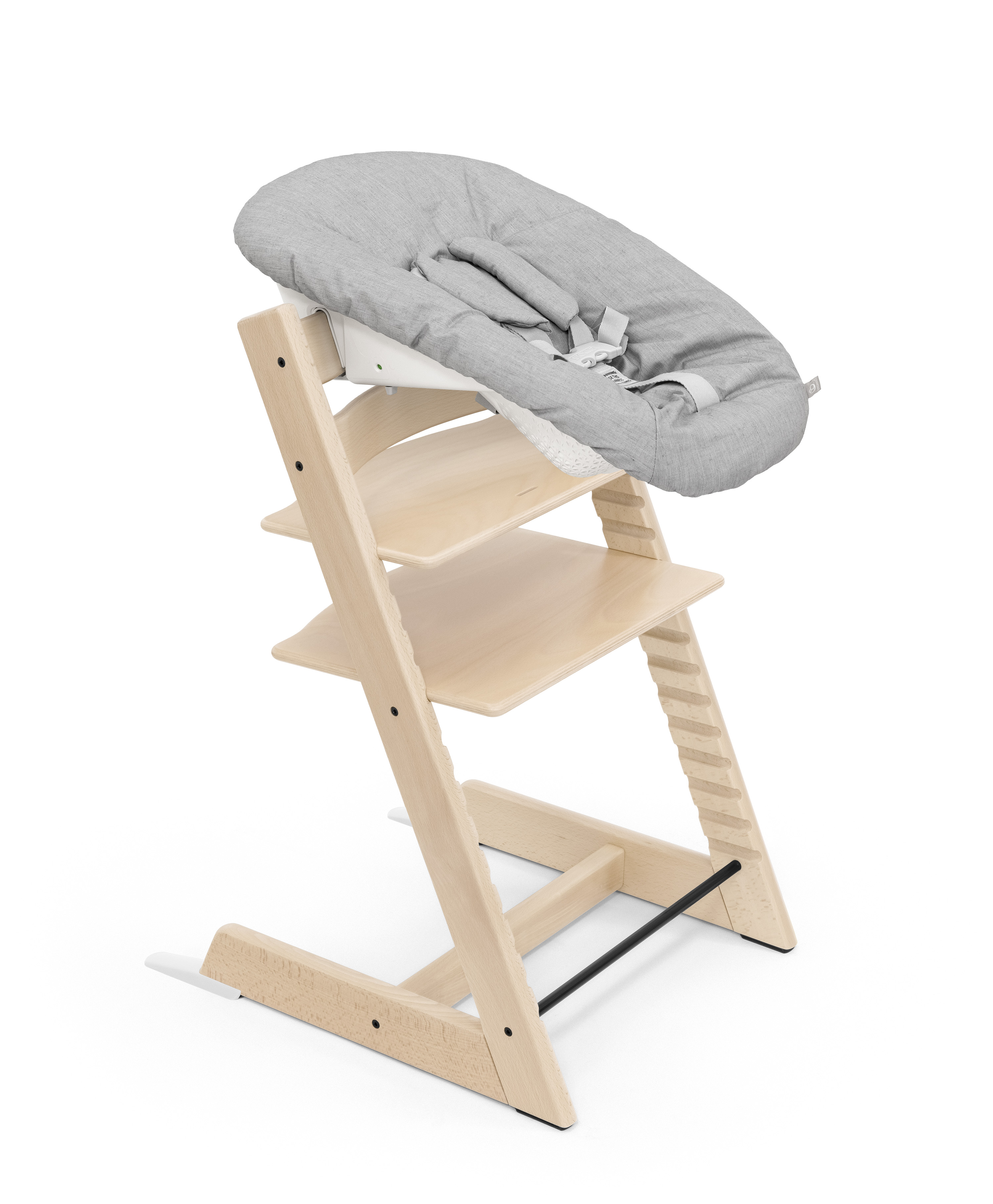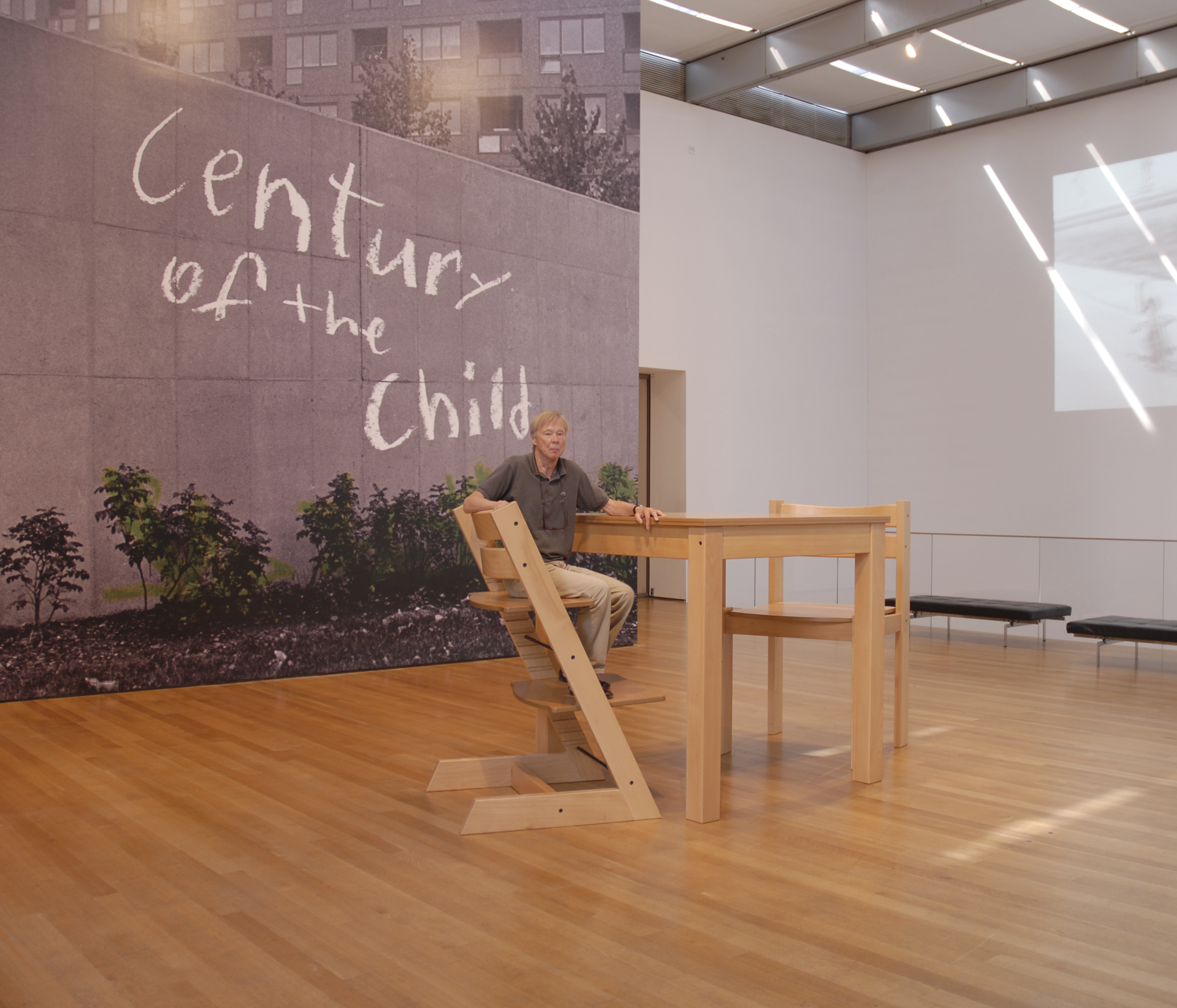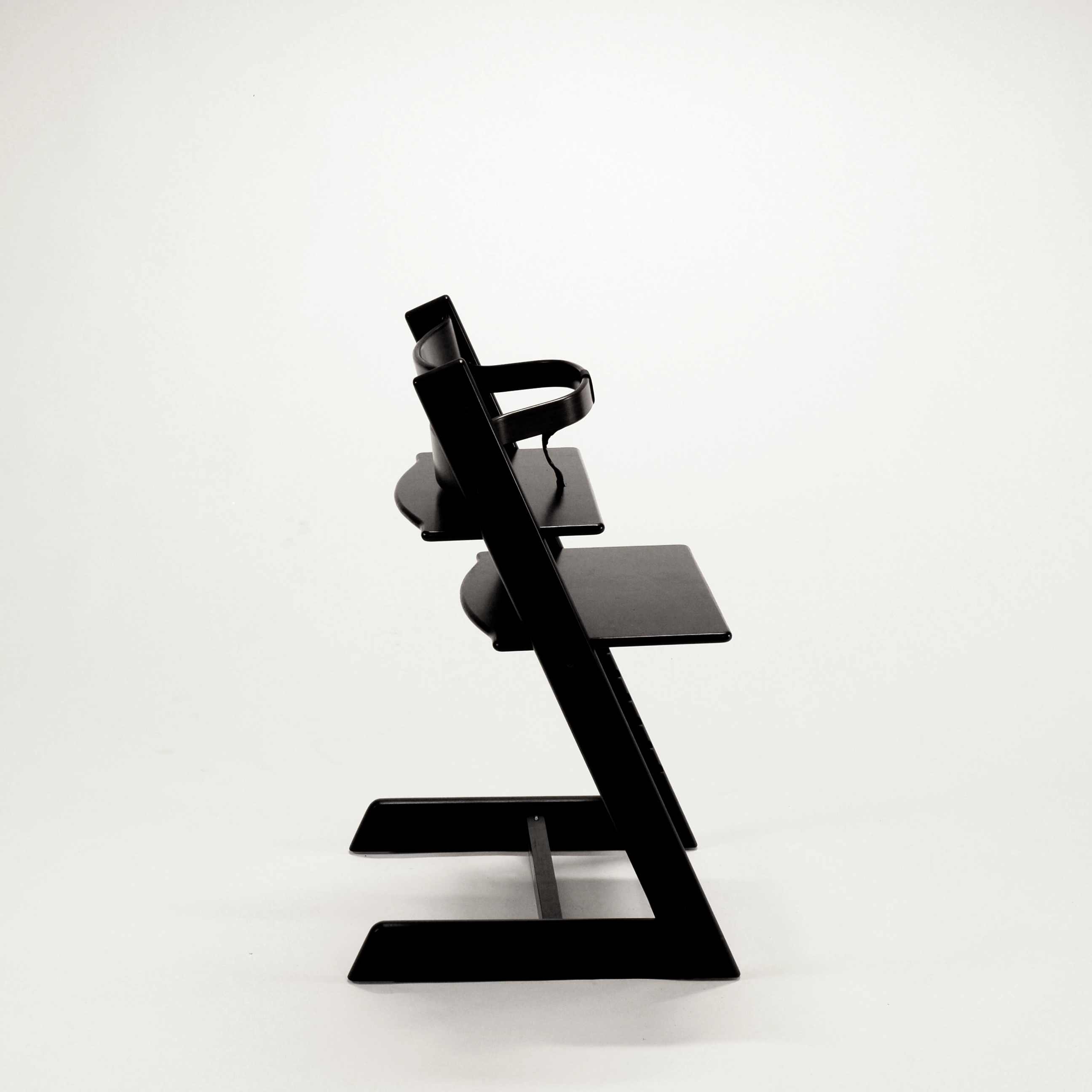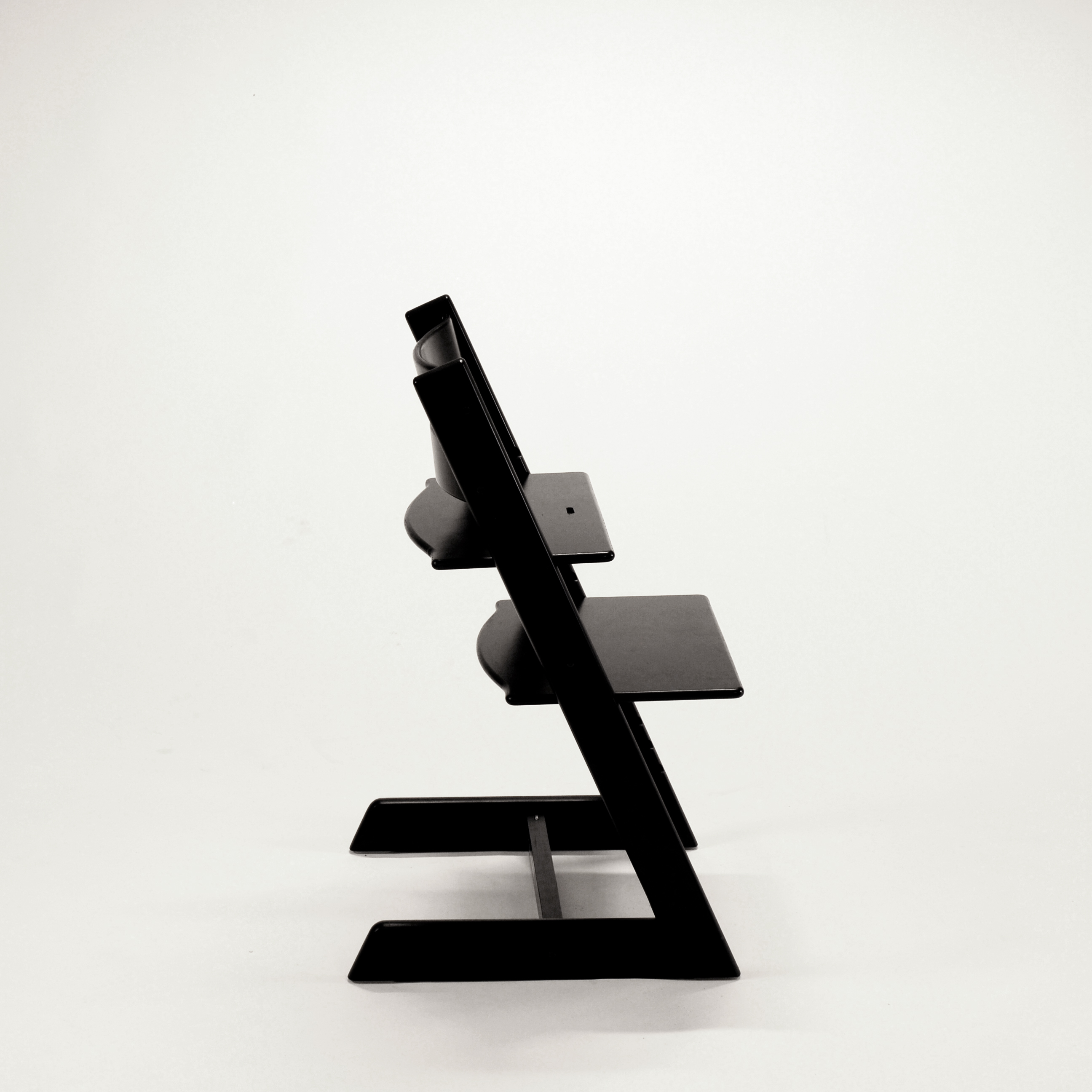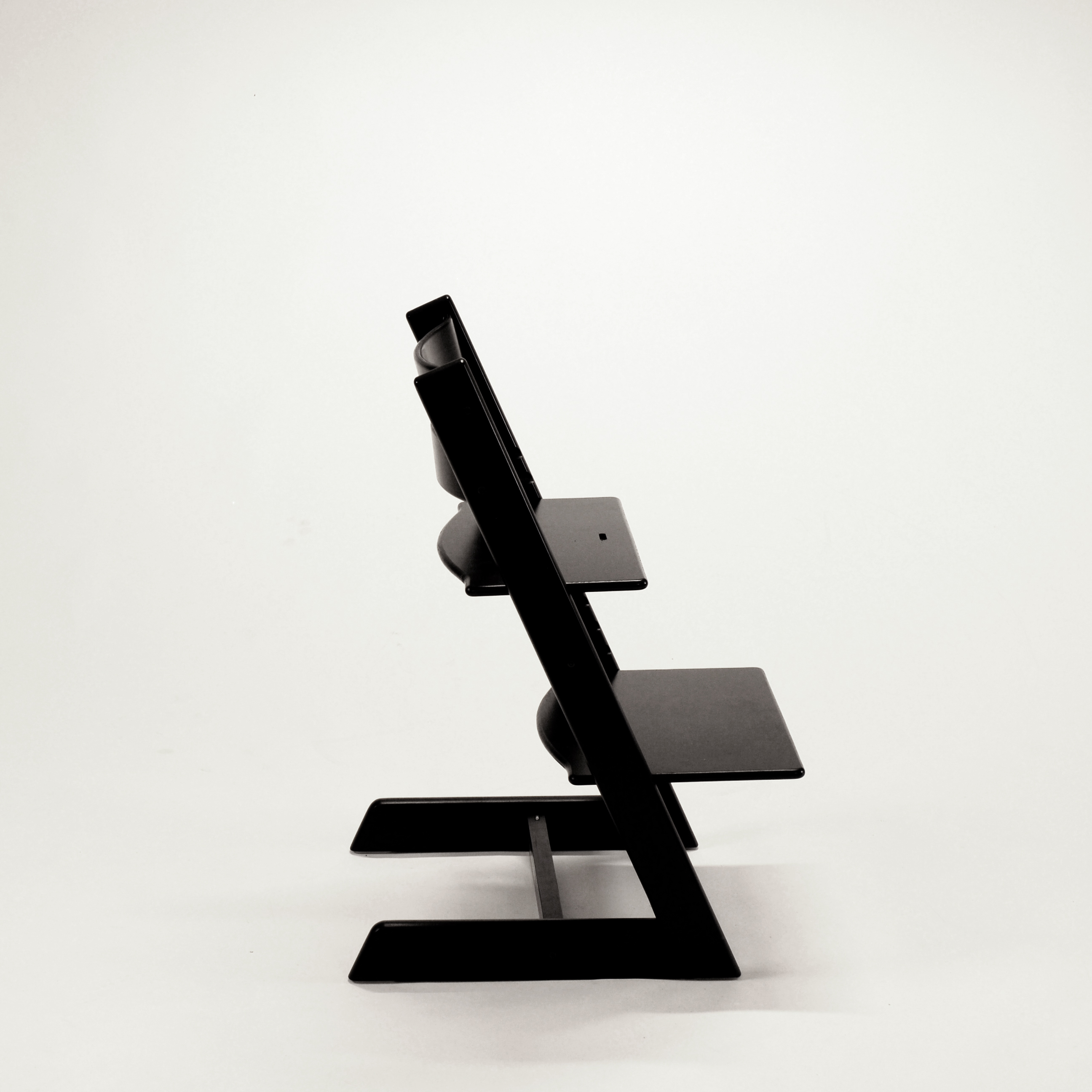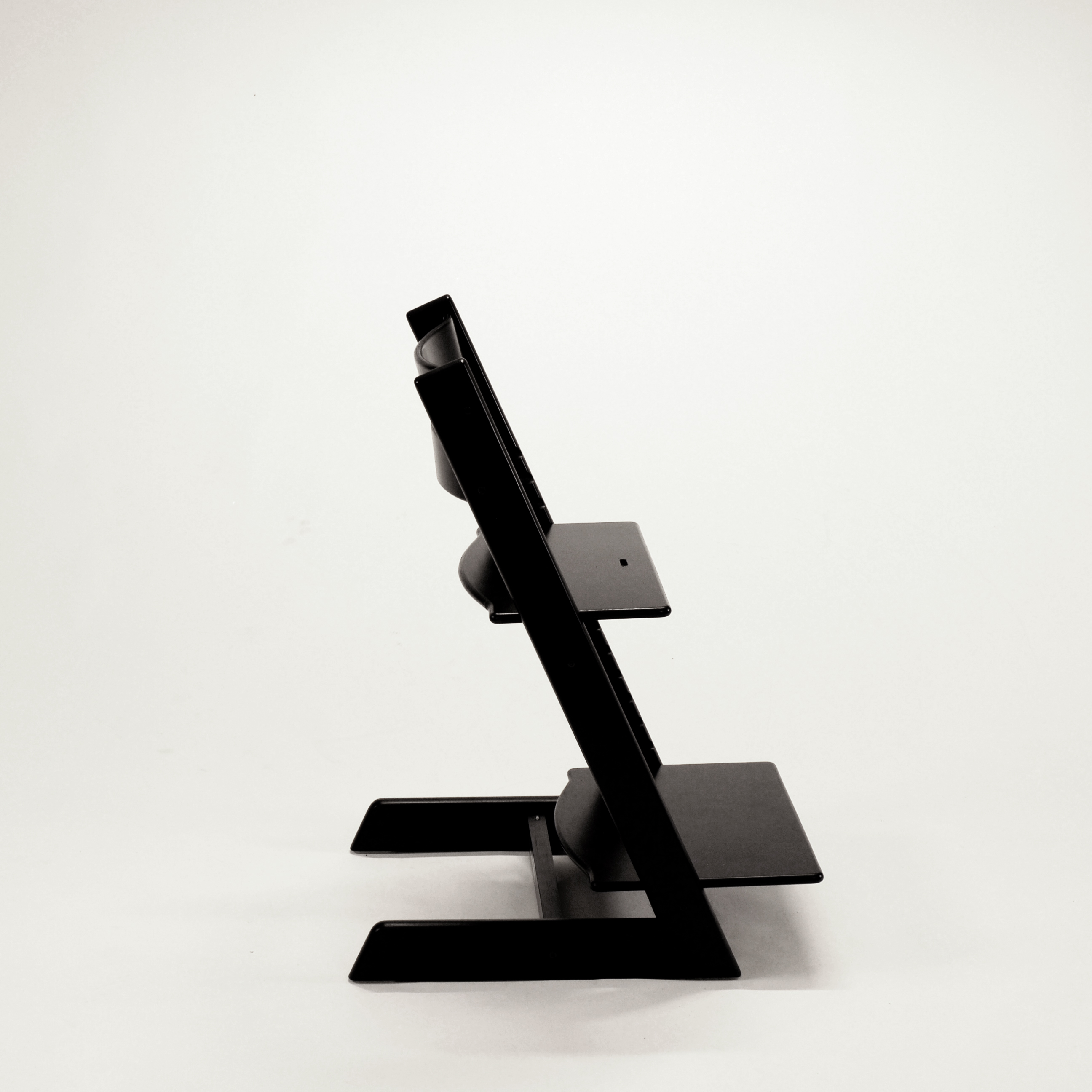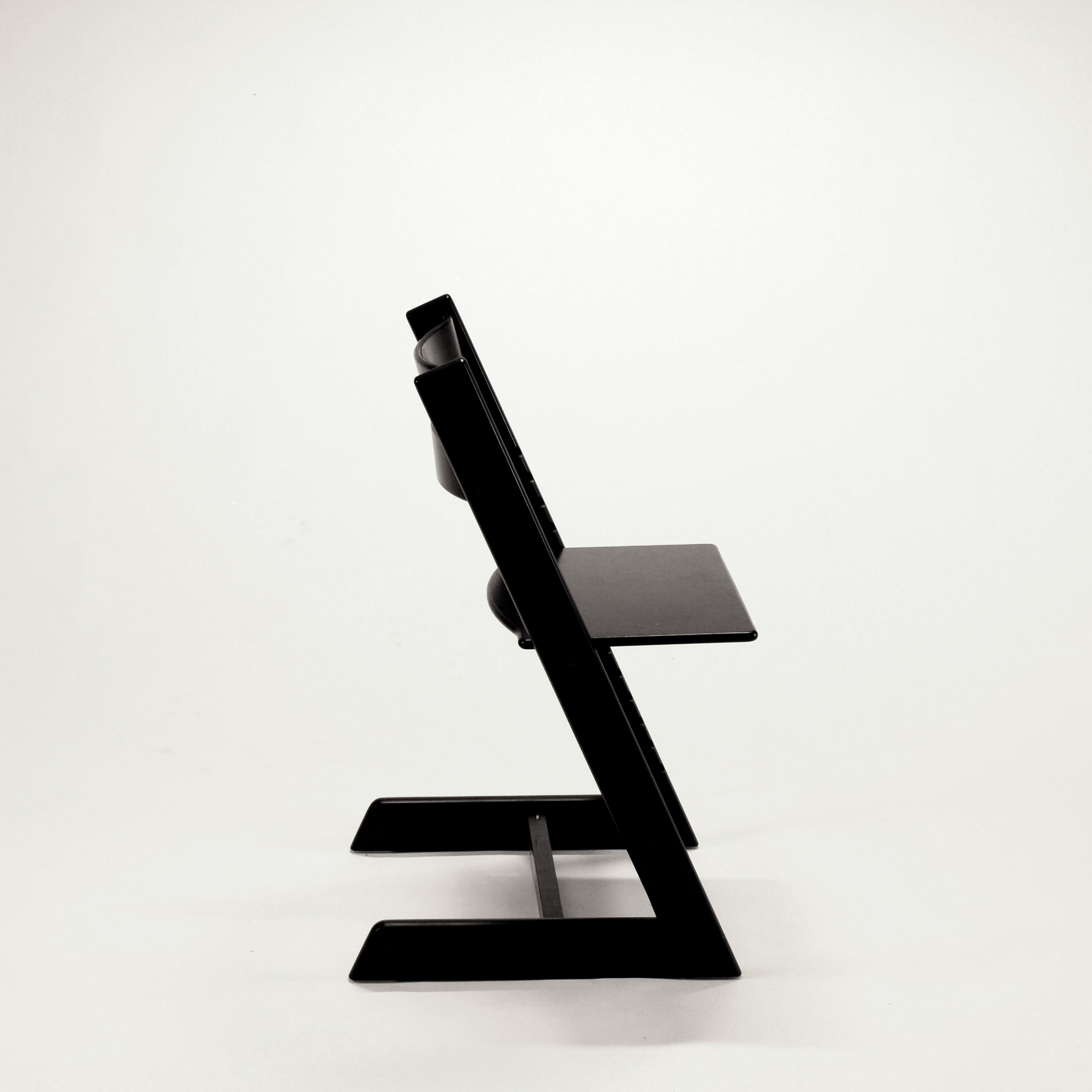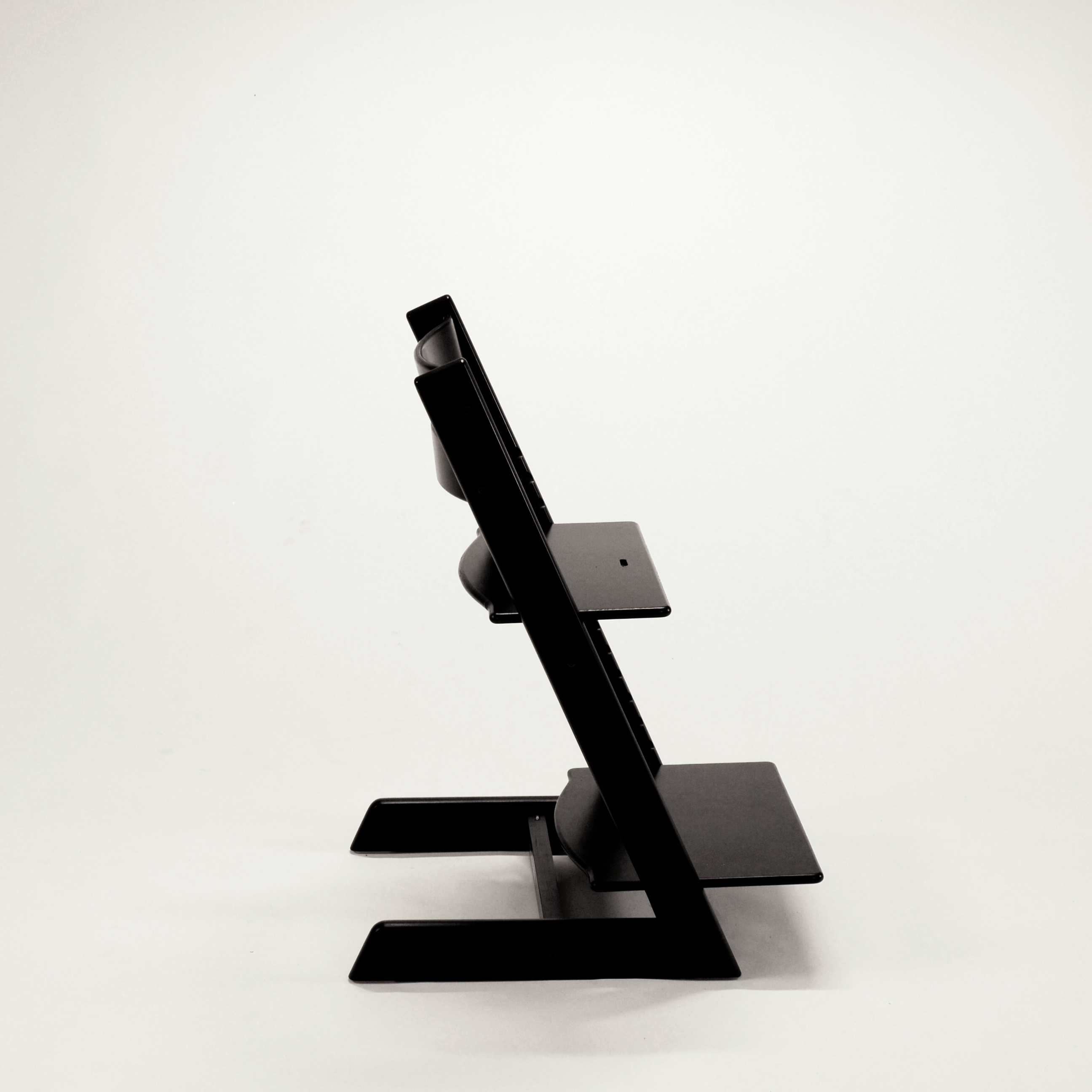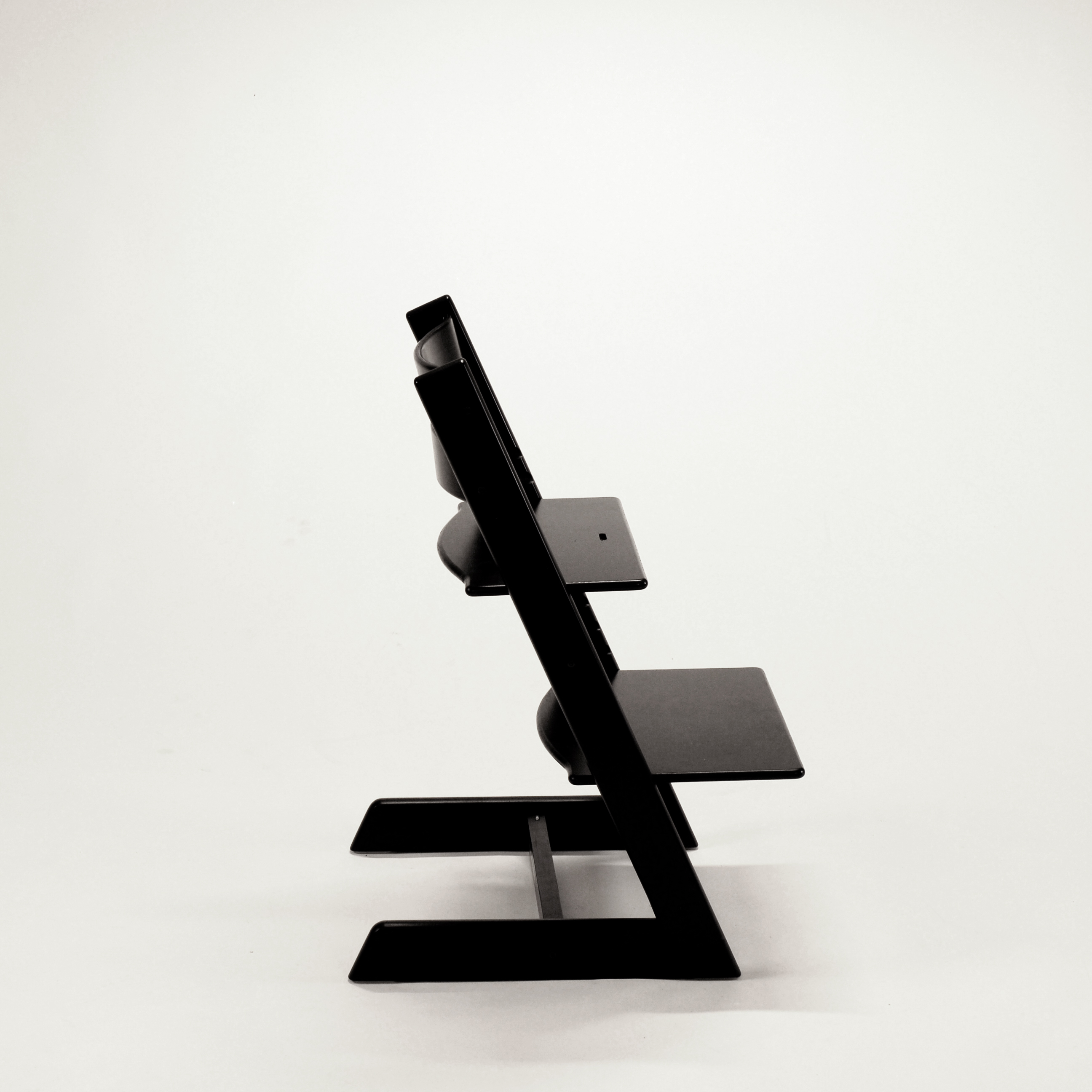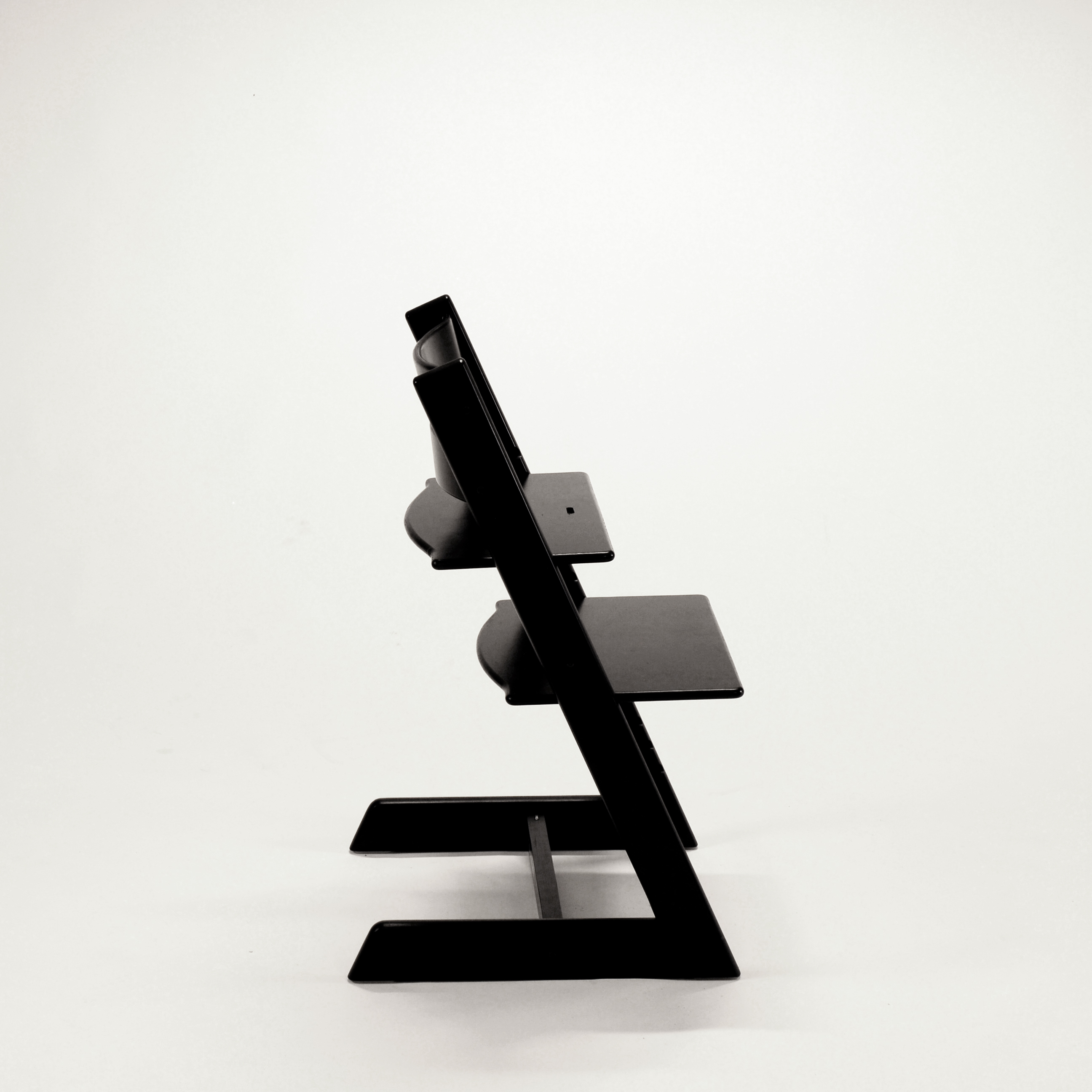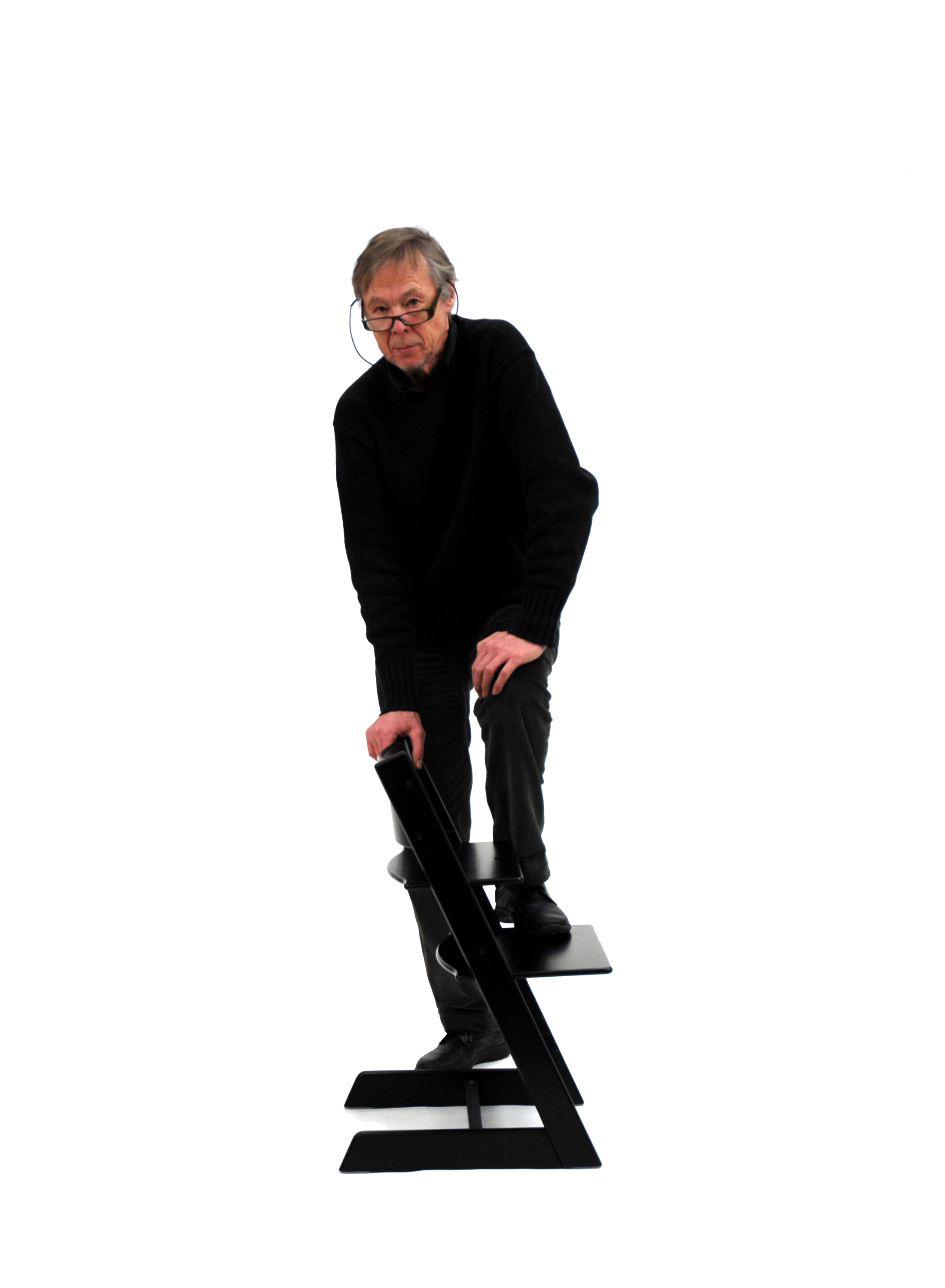 Design: 1972
Brand / Licensee: Stokke
In 1972 the only sitting devices for children from the age of two and upwards were special, low chairs, where the child sat with his feet on the floor. When the children sat at the adult's table, they used ordinary chairs designed and intended for grown-ups.
Peter Opsvik's objective was that one chair should seat persons of all sizes from approximately 8 months and up, in a natural way at the same table.
The concept should provide normal, functional dimensions for children of different sizes as well as adults. His hope was that this would make sitting at the table more enjoyable and make it easier to perform activities there. By having small children sit on a higher seat than adults, the height difference is reduced, improving interaction between children and adults. Mealtimes may become more relaxed, and children find it easier to concentrate on the activities taking place around the table when the physical environment has been adapted to their size and needs.
Since the elbows and lower back are at the same level, the chair's backrest could be permanently fixed at tabletop height. The seat and the footrest had to be adjustable with regard to both height and depth.
It is the feet that control most of our movements, including when we are seated. This is why it is important to have a broad and solid foot support adjusted at the correct height. This "floor" provides the child with control and it facilitates the child's movement and a continuous change of sitting posture.
The classic type of "high chair" had no footrest or merely a rod or small shelf upon which the child could put his or her feet. In most cases, the child's feet didn't even reach the footrest, and when they did reach it, the footrest was so narrow that it limited the feet to a fixed placement.
It is more common to see Tripp Trapp listed under the "Wanted" column in the classified ads and is hardly ever found in the "For sale" column. A sign perhaps of a product that enjoys a long service life.
The essence of Tripp Trapp has not been changed since 1973. This means that a child that inherits its Tripp Trapp chair from its parents does not feel different from a child that has a brand new one.
But standards have forced some changes to the accessories of the chair. In the early days Tripp Trapp had a wooden rail for extra support for the toddlers. This was later upgraded and the "Baby Set" was launched. To include the infant in the life round the table the unit "Newborn" was introduced in 2002. The newborn easily mounts on the Tripp Trapp and in 2019 an upgraded version with adjustable angle was introduced.
Short video from 1975 directed by Peter Opsvik.
---