Pendulum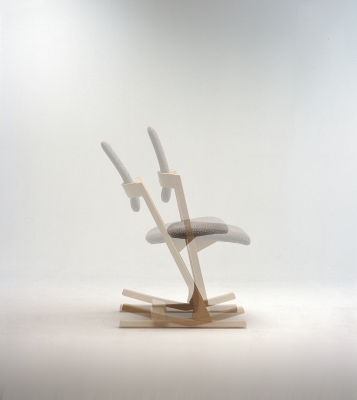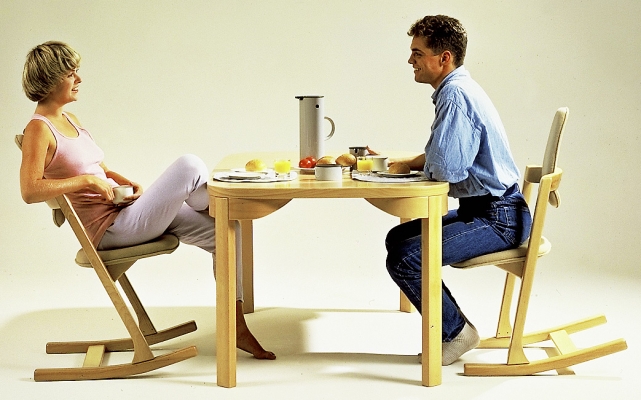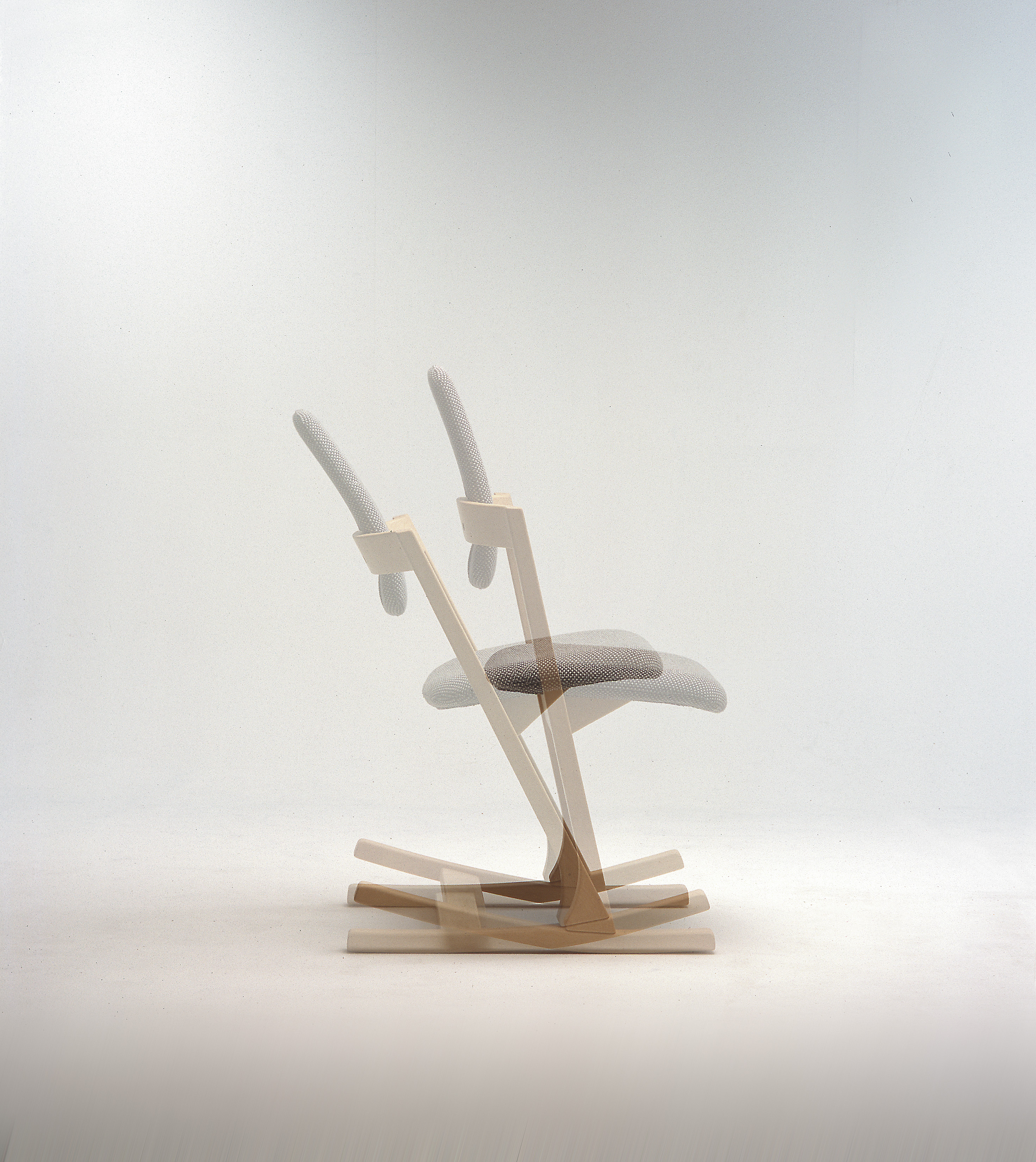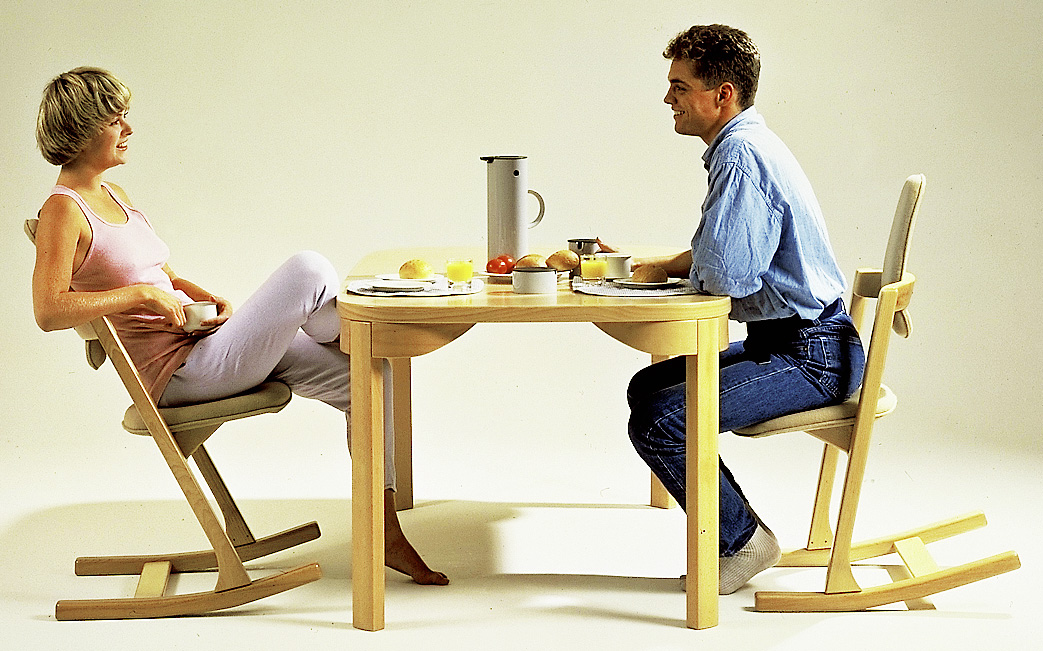 Design: 1983

Brand / Licencee:
Stokke 1983-2006
Varier Furniture: 2006
Dining room chairs are usually designed with only aesthetic criteria in mind. However, while ads for office chairs, easy chairs and sofa groups emphasize sitting comfort, ergonomics is rarely mentioned in connection with dining chairs.
we should lead a more active life sitting alongside high tables
Pendulum has been designed to remedy this. Opsvik firmly believe we should lead a more active life sitting alongside high tables, and spend less time immobilized in sofa groups.
A standard table height is the proper place for hobbies, homework and other domestic tasks.
This chair can be used at a table with standard height (approximately 72 cm), either at home or in the office.
It is pleasant to remain sitting at the table after meals and reading the newspaper. The cosiest parties are often those where the guests remain sitting around the dining table after the meal. The best conversations and the best atmosphere are often to be found there.
The concept behind the Pendulum allows the chair to follow the body's wishes for variation of sitting postures. The curved rail tilts the chair forwards and backwards from a normal position. This together with the slim backrest is to accommodate (the largest possible) a number of sitting postures.
The slim form of the backrest is intended to inspire users to "open" their chest regions by bending their shoulders back. At the same time it inspires a number of sitting postures, including support if one sits sideways on the chair. The slim backrest makes it possible to use the top rail as forearm support and in this way alleviate the weight of the arms and shoulders. If you sit leaning back, the natural support point for the forearm is alongside the backrest (elbow support), not further forwards on the side, where traditional armrests usually are.
Link to related product:
Actulum